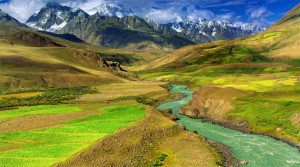 UPDATES FROM OUR PASTOR
"Except the LORD build the house, they labor in vain that build it:" (Psalm 127:1) 
We are moving forward.  Preparation of specific plans, which are the means for implementation of the general building design, is in progress.  The architectural, structural, mechanical and plumbing drawings are being drafted and finalized.  It may take 90 days or less to finish everything: from drafting to correction by the city to the final building plan.
Meanwhile, we continue to launch an intensive campaign to raise finances.  Exploratory talks with representatives of Union Bank and US Bank for modest loan procurement have started.  Our business plan is in process of being refined. Two people are building our website. The church has, thus far, submitted a total of 17 grant proposals to different San Diego foundations for possible funding.  Your pledges, tithes and offerings are always welcome and encouraged. 
We hope that with this successful capital campaign, we will have enough money to cover the total estimated cost of our project.  We are encountering positive responses from every direction.
This is where we are now: from the mountain to the valley.
Brethren, we are just hearing only the sound of abundance of blessings.  We have an update.  But, like Elijah, we ought to pray some more for the project to come to its fruition. While there was still no blessing that came, Elijah looked again seven times, praying after every time he checked.  We, too, have to check how we're doing.  To believe that we shall be victorious is already to have won half the battle. Elijah did not stop praying – and believing — until he got his prayers answered.  (1 Kings 18:32 -41)  PRAY OFTEN.
Prayer and sacrifice will carry us through the valley and to a victorious future.  I hope you will join me in giving thanks to God for His many blessings and in thankful petition, pray.  This is our building of faith!
"The God of the mountain, is the God of the valley."